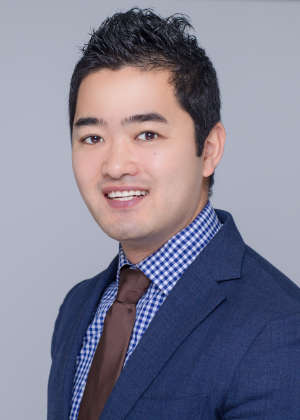 Financieel adviseur in Azië
Byung Koo Mulder is een gecertificeerd financieel adviseur in China. Hij woont en werkt in Shanghai, maar reist regelmatig voor zaken naar andere steden in Azië. Doordat expatriates vaak van locatie verplaatsen, heeft Byung Koo Mulder overal klanten, van Los Angeles tot Shanghai, van Londen tot Hong Kong. Merendeel van zijn klanten zijn wel gevestigd in Zuidoost Azie.
Hij is gelouterd voor zijn duidelijk advies, dit wordt gekenmerkt door weinig poe-ha of opgekrikte verwachtingen of beloftes. De Nederlandse nuchterheid qua financieel advies en tevens een goed oog voor de risico's die bij een klant kunnen spelen alsmede goed de risico's in kaart kunnen brengen van de mogelijke beleggingen en verzekeringen. Als financieel adviseur in China sponsort Byung Koo Mulder de Nederlandse Vereniging in Shanghai. Woont u in de Filipijnen, Thailand, Maleisië, Vietnam of een ander Aziatisch land en wilt u gedegen advies van een financieel adviseur in Azie? Neem dan contact op met Byung Koo Mulder.
Infinity Financial Solutions is een toonaangevende financiele instelling van expat financiële diensten in Azië met kantoren in Maleisië, China, Cambodja en Vietnam. Het is onze fundamentele overtuiging dat financiële planning het leven beter maakt en we verstrekken uitzonderlijke service aan zowel onze individuele als zakelijke klanten.
De combinatie van zorgvuldig op maat gemaakt financiële plan en een breed scala van opties is de kern wat Infinity anders maakt dan andere financiële adviseurs. We zijn volledig onafhankelijk, dus het advies dat wij geven is onafhankelijk en objectief.
We helpen onze klanten met het opbouwen en maximaliseren van uw vermogen voor u en uw gezin. Maar bovenal willen we u helpen uw wensen en doelen te bereiken, wat ze ook mogen zijn. De mogelijkheden zijn eindeloos.
Tilney is een award-winnend vermogensbeheerder met een rijke historie van meer dan 180 jaar. Het beheerd vermogen ligt rond de 25 miljard EUR. Uw persoonlijk vermogen, is in zeer goede handen bij Tilney.